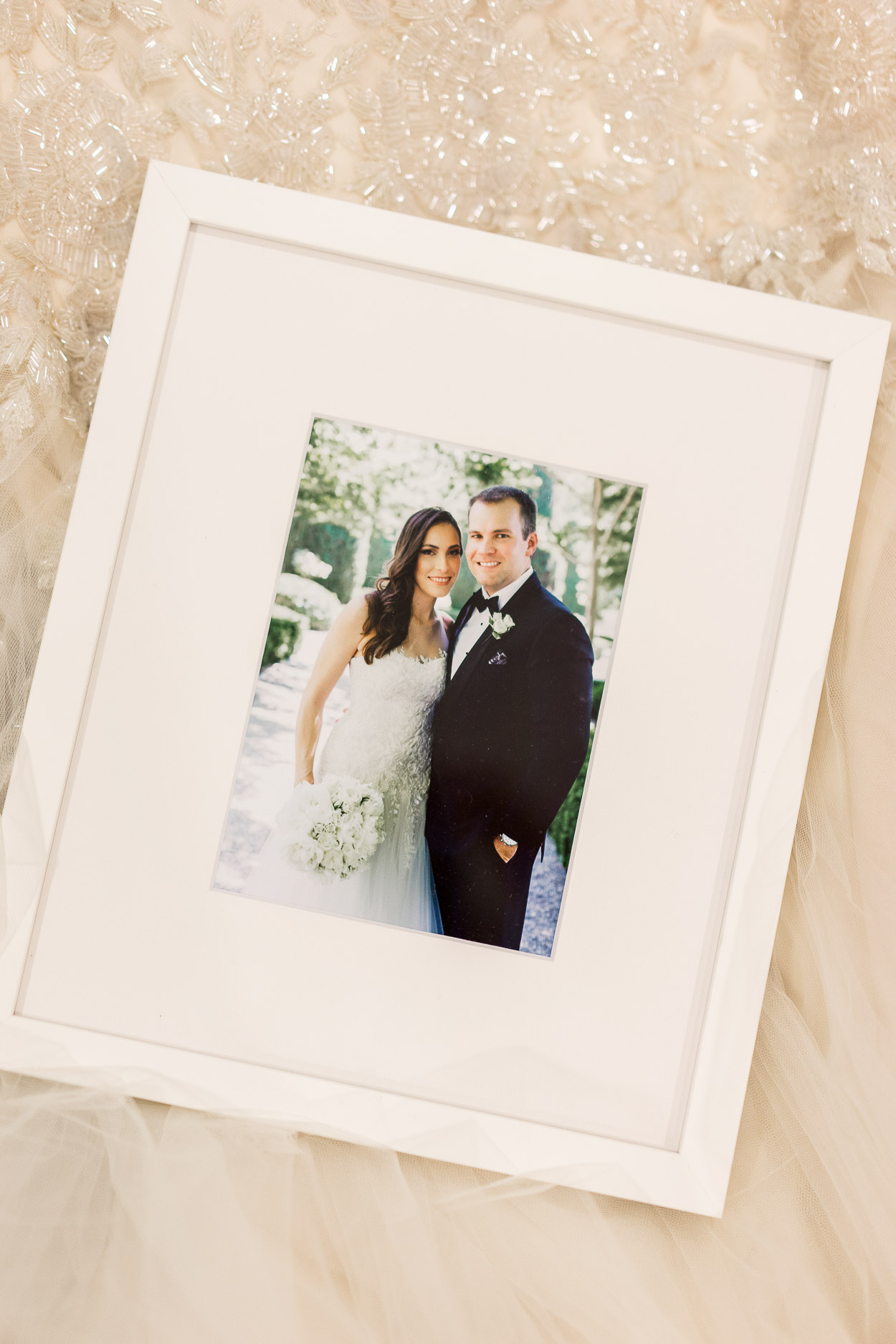 Aside from actually saying "I do", one of the most important parts of the wedding process for us was to find a photographer to capture our intimate moments. We lucked out with Jana Williams and have the most amazing shots of the day (see my post here) that I'm dying to put up around the house. Framing some of those special moments has been on my to-do list for a while. But, it just seemed so overwhelming that I put it off – for a year! Then, Framebridge reached out to me about collaborating and it was just meant to be. The exciting news is that they make the process SUPER easy and just launched an entire line dedicated to weddings. For our collab, I chose The Chloe frame for one of my favorite memories of our Napa wedding.
Shop the Post

Frame: The Chloe
Custom Wedding Photo Frames with Framebridge
Fun fact: for several years in college I worked at a custom frame store. Back then, the walls of my room were covered in framed art and it sort of looked like a mini art gallery. Now, my frame style is similar to my fashion sense – I prefer clean lines and simple and chic designs.
When Framebridge asked if I'd take a look at their new wedding collection, I jumped at the chance. I was already thinking about using them to create a gallery wall of our favorite wedding photos in the dining room. It turns out the whole process takes just a few clicks and you can even personalize the frame with a cute saying (ours was 'Love You More') or hashtag. Even better?! The wedding collection starts at just $39 with the most expensive frame being $109. Coming from someone who knows custom framing prices – that's a steal!
I selected The Chloe frame for my office which is undergoing a small renovation right now. It has a 5×7 photo with a 2.5 inch mat all the way around. First, you simply upload your photo and crop it. Then, you pick your frame color (there's a handful to choose from for each frame style). If you choose one of the options with personalization then you just have to add your phrase or saying that will be printed on the mat and you're all done!
For our gallery wall, I'm leaning towards either The Stella, which works with 8×10 photos, or The Logan, which is meant for 8×8's. Since I have some photos I love that are vertical and others that are horizontal, I'll likely go with the 8×8 so I can use them all!
Thank you to Framebridge for Sponsoring this post.